8POE+2FE 250m 10 port POE Switch
Model: SNO-Hi08L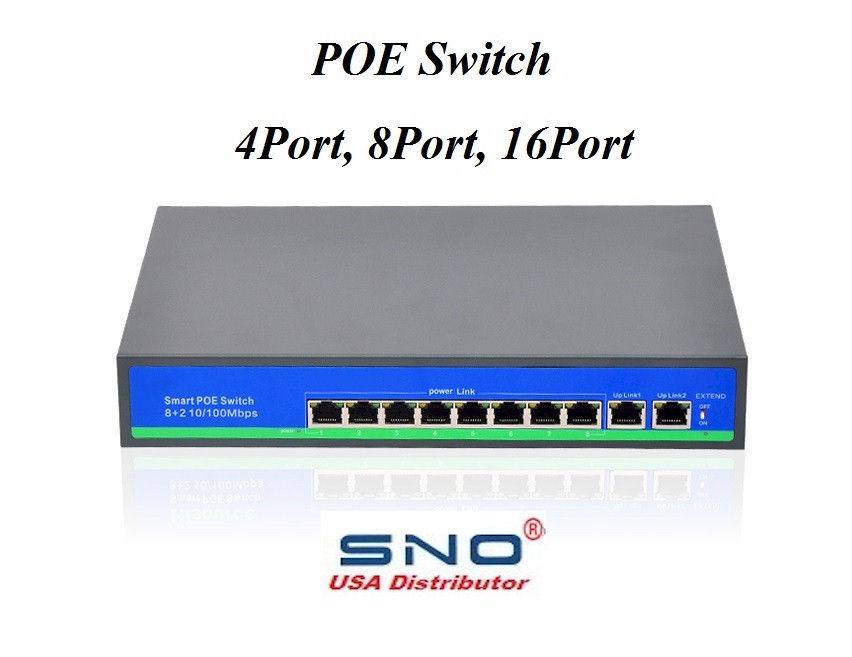 Product Overview Advantage:
* SNO-Hi08L series 250m transmission distance poe switch is mainly designed for
meeting the POE power supply demand and independent innovation R&D by SNO,
using the latest high-speed Ethernet switch chip,high capability design,with
highest data dealing ability to improve the frequence data transmission performance.
Total 8 POE power supply RJ45 port 2 RJ45 UP Link port.
All of 8 poe port support IEEE802.3AF/AT standard,each port max power reach 30W,
whole power reach 150W. Can be detect IEEE802.3AF/AT automatically.
Excellent Port Performance:
* 1.Supply 8 POE 10/100Mbps adaptive high speed forwarding data packet non-lost port.
* 2.Supply 2 10/100Mbps RJ45 up link port.
* 3.Each port is supported by MDI/MDIX auto flip and self negotiation.
* 4.Support IEEE802.3x flow control for Full-duplex mode and backpressure for Half-duplex mode.
Excellent POE Power Supply Performance:
* 1.Intelligent power management 1 to 8 ports with POE intelligent recognition,the system will obey IEEE802.3at standard automatically and priority mechanism port support power supply if electric equipment power over IEEE802.3af standard.
* 2.Comply with IEEE802.3af/at standard.
*3.Detecting and recognizing PD equipment and supply power for it automatically which obey IEEE802.3AF/AT standard.
*4.Each port max. power supply reached 30W.
Flexible extension
SNO-Hi08L series easy to use, non-configuration, plug and play, compatibility,
non-burning equipment, high-speed transmission, data packet loss, can be flexible.
So that the network is subject to power line local restrictions, and saving costs.
Meet the demand of high density POE network environment.
For financial, government agencies, hotels, shopping malls, campus, hospitals,
small and medium enterprises to set up an economic and efficient network.

This is SNO : 8POE+2FE 250m 10 port POE Switch you can order here in U.S.A.