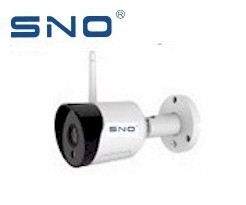 Key Specifications/Special Features:
* 1. 1080p full HD: Sharp image 1960x1080p video at 30fps
Extremely fluent live stream Support recording
and playback via microSD card (128GB) over 28 days motion detect recording
at mainstream 1960x1080p resolution, ONVIF compatible NVR
* 2. Waterproof outdoor camera: Waterproof degree up to IP67
Made of aluminum extremely durable and would not rust even in the terrible weather,
it can keep the durable and stable operating
* 3. Sharp night vision: with 3 arrays infrared LED, night vision up to 20m
Long distance makes you see further and clearer also enables high-quality of day and night surveillance
* 4. Easy to set-up: true plug-and-play camera
Easy to quick install, download the Vitorcam app to your iOS/Android smartphone,
scan the QR code from the camera then startup download the IP add search tool from our webpage
* 5. Excellent compatibility: supports iOS/Android mobile devices app, Windows PC and Apple Mac software
and web browsers (IE, Firefox, Safari, Chrome supported)
Please note: this is 2.4GHz supported camera and it does not supports 5GHz networks
Kindly refer the instructional video and the user's manual before use
Easy Wi-Fi setup
* 1. Plug the camera into the router
* 2. Download the eye cloud app and install it on your phone
* 3. Scan the QR code from the camera then startup
* 4. Enjoy live monitoring video anytime anywhere
Note: you can search eye can app on Google Play or App store to get the app
If the Wi-Fi setup is failed, check by this
Log on the internet via IP add search tool (the print user's manual guide to download) then set up the Wi-Fi
* 1. SSID and password are correct with the router?
* 2. Safe mode is the same as Wi-Fi router, WPA-PSK, WPA2-PSK or mix WPA/WPA2 - PSK?
* 3. Password is not including the special character which is not found on the keyboard
Note: we highly suggest using these cameras with an Android or Apple device
Setup is much simpler and there is less technical knowledge necessary
than if you are trying to use it through a computer
Due to the many different variations in routers and hardware/software
when setting up via a computer, we do not currently offer supports
with setting the cameras up via the computer. We will refer you back to the quick start guide
Easy scan QR code setup:
This camera is simple to set-up your iPhone or Android device
Free downloadable apps and the QR code on the bottom of the camera, setup takes just seconds
Simply download the app, plug-in your camera, scan the QR code during camera setup and you are good to go
This is SNO : WiFi 1080p HD Outdoor Security Camera you can order here in U.S.A.